Talk & Tea
Thursday, October 26, 1-3 p.m., at the First Presbyterian Church of New Vernon

Our speaker will be the very popular Marta McDowell, who lives, writes and gardens in Chatham, NJ. Marta teaches landscape history and horticulture at the New York Botanical Garden and consults for private clients and public gardens.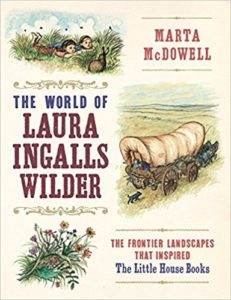 Marta will talk about her new book, The World of Laura Ingalls Wilder: The Frontier Landscapes That Inspired The Little House Books. Copies of the book will be available for purchase. Following her talk, the volunteers of the Cross Estate Gardens will serve our superb tea, featuring savories, sweets and tea or cider. Registration is $25 for New Jersey Historical Garden Foundation members and $30 for non-members. Registration checks, payable to NJHGF, may be sent to New Jersey Historical Garden Foundation, PO Box 712, Bernardsville, NJ 07924.
Garden Tours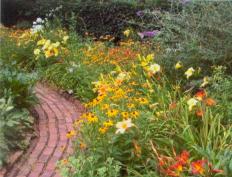 If you would like a tour of the garden, visit us any Wednesday from mid-April through October between 10 and 11:30 a.m., when the volunteers will be working. Tours can be arranged by calling Joan Ryder at (201) 240-5898 or emailing info@crossestategardens.org. Suggested donation for groups is $5 per person.